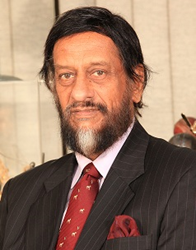 (PRWEB) December 18, 2014
The Global Water Summit for 2015 will be held in Athens on 27th and 28th April 2015 at The InterContinental Hotel Athenaeum, Athens. Hosted by Global Water Intelligence and the International Desalination Association, the Summit is a leading business event for water leaders throughout the world.
The Global Water Summit 2015 will push forward with the ambition to strengthen the growing link between water and economic development through a range progressive and stimulating sessions. Formats include inspirational plenary talks, dedicated networking round-tables and pre-arranged one-to-one meetings, break-out sessions and workshops. The purpose of high level events like the Global Water Summit, which bring together all the key players in an industry, is to accelerate change and to facilitate powerful networking opportunities. Attendees will include over 500 Ministers and top executives from government departments, public and private water companies, suppliers, financiers and investors.
Top speakers will be drawn from major-water using industries (food and beverage, mining, oil and gas) as well as public and private sector utilities. Major speakers confirmed so far:
Keynote speaker, Dr Rajendra Pachauri, is the Chair of the Nobel Peace Prize-winning Intergovernmental Panel on Climate Change (IPCC), Director General of TERI (The Energy and Resources Institute) and a prominent researcher on environmental issues. Internationally recognised for his efforts to build up and disseminate greater knowledge about man-made climate change and to lay the foundations for the measures that are needed to counteract such change his insights are invaluable in the ambition to determine water's key role in the future of sustainable economic growth.
Dr Rajendra Pachauri will be joined by Dame Ellen MacArthur who made yachting history in 2005, when she became the fastest solo sailor to circumnavigate the globe. Having become acutely aware of the finite nature of the resources our linear economy relies upon, she stepped away from professional sailing to launch the Ellen MacArthur Foundation in 2010, which works with education and business to accelerate the transition to a regenerative circular economy.
The Global Water Summit will also feature the coveted Global Water Awards, acknowledging the most important achievements in the international water industry. Nominations are now open to all and close on 31st January.

The categories for the awards will include: